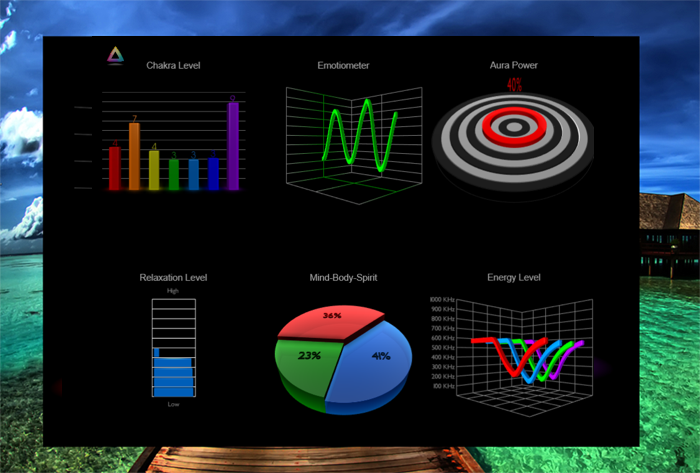 Having a visual reference to ones energetic state may greatly enhance the understanding of your chi-energy and works wonders to enhance your business by providing aura photo business benefits. Our aura imaging systems are an educational tool that visualize auras and chakras.  This may be an extremely beneficial tool to show aura facts and chakra changes to those who are unable to see energy channels. Show your clients  data to help to educate them about energy balancing. How does aura photography work? Using dynamic software programs, Inneractive aura machines offer incredible insight to aura-chakra harmony and chi-energy balance.
How Does an Aura Camera Work?
1
Sensor Reading – Sit in front of the aura imaging system and with ease place your hand on the aura camera sensor.
2
Displays on Screen – Inneractive's software displays the data as 3D full-body aura images, detailed graphs and charts. You can even capture an aura snapshot photo.
3
Data Translated – Each aura image is considered to be a unique representation of an aura-energetic state. It portrays aura-chakra-energy in impressive multimedia digital display and printouts. These printouts help individuals understand how to know aura colors.