Let Your Uniqueness Run Wild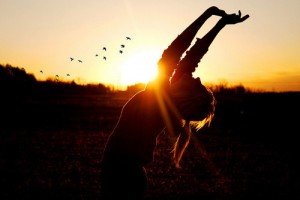 Everyone has a gift or talent to contribute to the world. Whether widely accepted or silly, we are all here to contribute our unique talents. What is it that makes you special? What is that thing that makes you happy—where you can get so engrossed that hours or even a day seems to pass in the blink of an eye? No idea is insignificant and no dream too big for you to reach. Be okay with going full out to express that thing you do. Give yourself permission to live your dream!
Dreaming and imagining are senses that powerfully reside at the Third Eye or 6th Chakra. Sometimes it helps to not think of life in a linear fashion but instead in a way where you remain motivated even when the next step seems implausible. Deeply connect with your gifts and talents by remembering what you loved as a child. The imaginative spirit of youth is free. Remember when you planned to be an astronaut, a veterinarian, have 3 lemonade stands and use your super powers to turn red stop lights green? This is the same boundless energy you should recall to feel that anything is possible. Just remember that YOU matter and the world is waiting to benefit from your uniqueness.