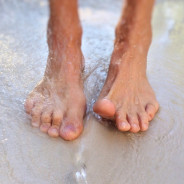 Our aura is the first line of defense against harmful energy as well as subtle or psychic pathogens such as negativity, stress, psychic attack; environmental pollutants and the intentions and feelings of those we interact with. It also helps us support and effectively preserve all four levels of health- emotional, mental, physical and spiritual. When your aura becomes covered in negative energy, gets damaged or weak, you are very likely to feel irritable, fatigued, super sensitive to the energy of people around you. You may also have...
read more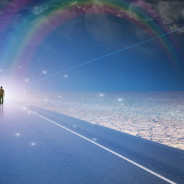 Is it just me or does it seem that courage is inversely related to aging? When we were young we were willing to take on the world, dancing for laughs in public wearing our favorite red cowboy boots and pink tu-tu with belly exposed. We were totally detached from the opinions of others, really just excited to see the idea through. Why do we suddenly give a damn what the world thinks as we get older? Why do we give our power away? How is what any one thinks worth holding back any part of our uniqueness. Our very existence depends on our ability...
read more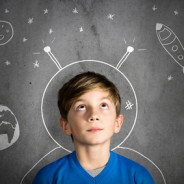 I recently remembered that I am a magician. So silly that I forgot that I am the co-creator of my destiny. What a relief to have found the magic pixie dust I used to carry around when I was a child. Now it's time to put it to use. The rules for creating have not changed—I have. Part of me lost confidence and forgot how to make it happen. I quickly recall that it's important to be child like when calling in a vision. Instantly I know that taping into the third eye chakra will help find the imaginative freedom needed. Identifying a...
read more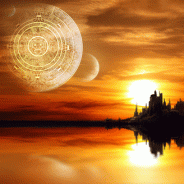 The amazing thing about life is that we always have the opportunity to see a new day. What happened yesterday has no bearing on what will happen in the present. The only thing we bring with us as we travel forward through time our story about who we are or who we were told we were supposed to be. Often times we hang onto other's definition of us that may stem from childhood or teenage years. This characterization while so out dated is familiar and we may wear it like a badge. We cling to what we know even if it does not serve us. The...
read more
What it means to forgive is different to everyone. Some believe that it implies that the other person has permission to hurt you. Others feel that it is a release of resentment. There probably a few dozen more descriptions that others use to justify their stance. We have all experienced let downs and hurts when our expectations have not been fulfilled. Some hold on to resentment for years, feeling justified in their anger. The other person is not affected by random emotions of anger or frustration that are harbored in the body. Even if...
read more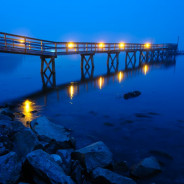 The 4th chakra or heart chakra is associated with life attributes love, forgiveness, resentment, compassion, healing and self love. It sits in the center of the chest. This is such a powerful chakra because it is the bridge between the upper spiritual chakras and lower physical ones. When blocked, this chakra commonly manifests in chest tightness, asthma, heart palpitations and mid back pain (by the way, please get checked by a physician if you have any of these symptoms). If we look at the symbolism of this chakra as a bridge...
read more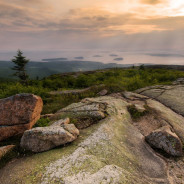 What if we lived each moment of each day truly content knowing that all is well? The job that was lost, the deal that didn't close, the hardship that doesn't seem to end, all designed for us to get us closer to relying and trusting divine order. Hardship's tests our endurance and development muscles where we must grow and get stronger to over come obstacles. It's never about the "what" of a situation but instead the "who"  we become on the journey. Trusting that we are where we are meant to be per our soul...
read more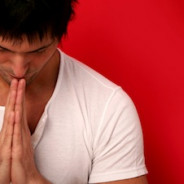 I recently came across this beautifully stated quote, "Faith is the daring of the soul to go farther than it can see" by William Newton Clarke. I have always felt that you rely on faith to take you where the spirit and soul want to go. The 7th Chakra relates to a higher order—spiritual connection and spiritual language that transcend mundane physical limitations. In this space all things are possible. As we listen to our inner voice we are often guided on a path where we meet little resistance. It is in the communion with our...
read more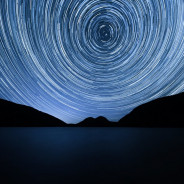 Is there a situation that you need to resolve? Do you have a negative visceral response to a thought? If your answer is yes then it seems you could benefit from a resolution. We often shy away from confrontation and are so quick to sweep an occurrence under the rug. The problem is that the challenge is never rectified and has the potential to resurface. Knowing we have not let go nor granted forgiveness holds us back from opening up fully. The fear that the old hurt may rear its ugly head can be powerful enough to justify our defenses staying...
read more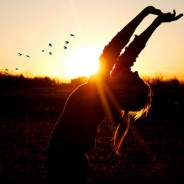 Dr. Lisa Hollingsworth Upshaw, a Holistic Healer in CA explains how to stay motivated and that finding your inner child can help you achieve the impossible.
read more